WEE Technology Company Limited has two semiconductor factories, one is the diode factory located in Jiangsu province,
and the other is bridge factory located in Anhui province.
Usually, diodes rectifiers' famous and well-known factories are in Jiangsu and Shandong.
Comparing these two province, Jiangsu is the south part of China, the material and all related sources are better
equipped than Shandong. The history of electronics' components of Jiangsu province can trace back to 30 years ago.
GOOD-ARK is an good example of these factories.
https://www.weetcl.com/Fast_Recovery_Rectifiers/SMC_RS3A_THRU_RS3M.html
https://www.weetcl.com/Fast_Recovery_Rectifiers/SMB_RS2A_THRU_RS2M.html
https://www.weetcl.com/Fast_Recovery_Rectifiers/SMAJ_RS1A_THRU_RS1M.html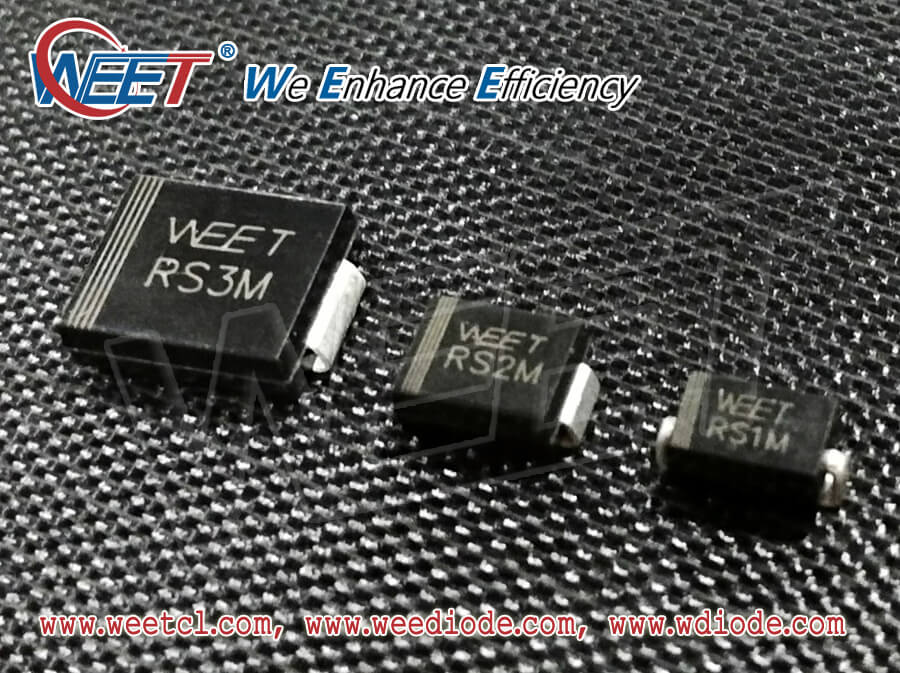 WEE Technology Company Limited
Manufacturer of Surface Mount (SMD) and Through Hole (DIP) Diodes & Rectifiers
Website: www.weetcl.com, www.weediode.com, www.smddip.com, www.wdiode.com
E-mail and Skype: info@weetcl.com, info@weediode.com
Twitter:https://twitter.com/WEETechnology
WordPress:https://weetcl.wordpress.com
LinkedIn: https://www.linkedin.com/company/weetcl
YouTube: http://www.youtube.com/c/WEETechnology