As we all know, electronics components chip material price increased quite a lot in 2020, lot of factories also marked higher price to customers,
but WEET produce chips ourselves, so this is a big chance for us to maintain the price level, we give price margin to our customers to serve them better.

The GBPC3510 is a 1-phase bridge Rectifier Diode with push-on terminals.

GBPC3510, Single Phase Bridge Rectifier, 35 Amp, 1000V
Case: GBPC / GBPC-W.
Case Material: Molded Plastic with Heatsink Internally. Mounted in the Bridge Encapsulation.
General purpose use in AC/DC bridge full wave rectification, for home appliances, office equipment, etc.
GBPC35005(W) THRU GBPC3510(W) : GBPC35005, GBPC3501, GBPC3502, GBPC3504, GBPC3506, GBPC3508, GBPC3510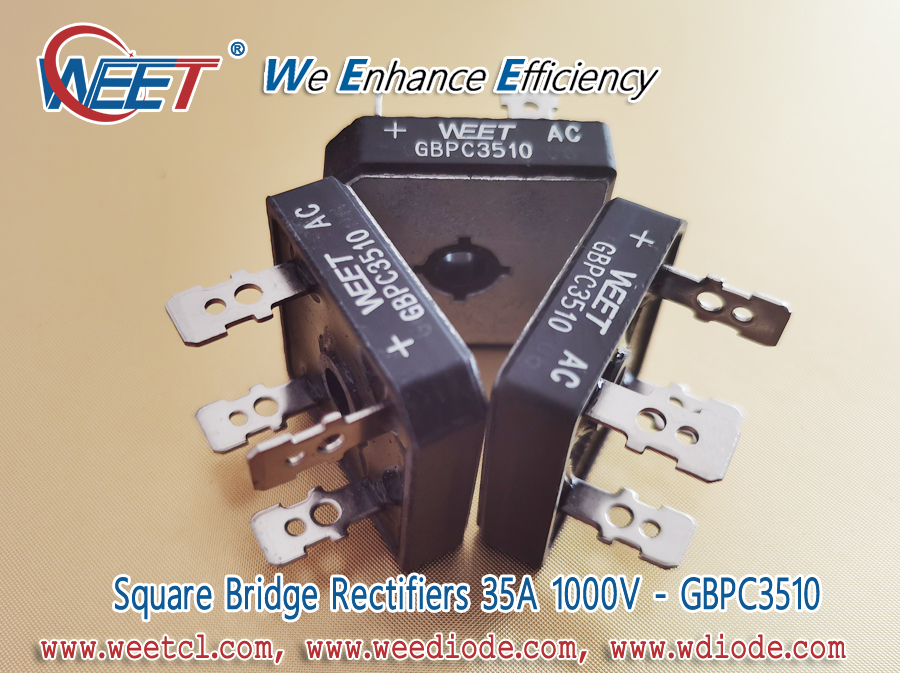 WEE Technology Company Limited
Manufacturer of Surface Mount (SMD) and Through Hole (DIP) Diodes & Rectifiers
Website: www.weetcl.com, www.weediode.com, www.smddip.com, www.wdiode.com
E-mail and Skype: info@weetcl.com, info@weediode.com
Twitter:https://twitter.com/WEETechnology
WordPress:https://weetcl.wordpress.com
LinkedIn: https://www.linkedin.com/company/weetcl
YouTube: http://www.youtube.com/c/WEETechnology