WEET have different packing methods for different package Bridge Rectifiers. For small SMD products, we have ammo packing.
For small dipped products, we adopt tube packing. But for large packages, we choose bulk and box packing. Please refer to some of WEET strong Bridge Rectifiers in box packing.
Below table is WEET standard packing information, if you need special packing, please talk to your WEET sales engineers. Thank you for understanding.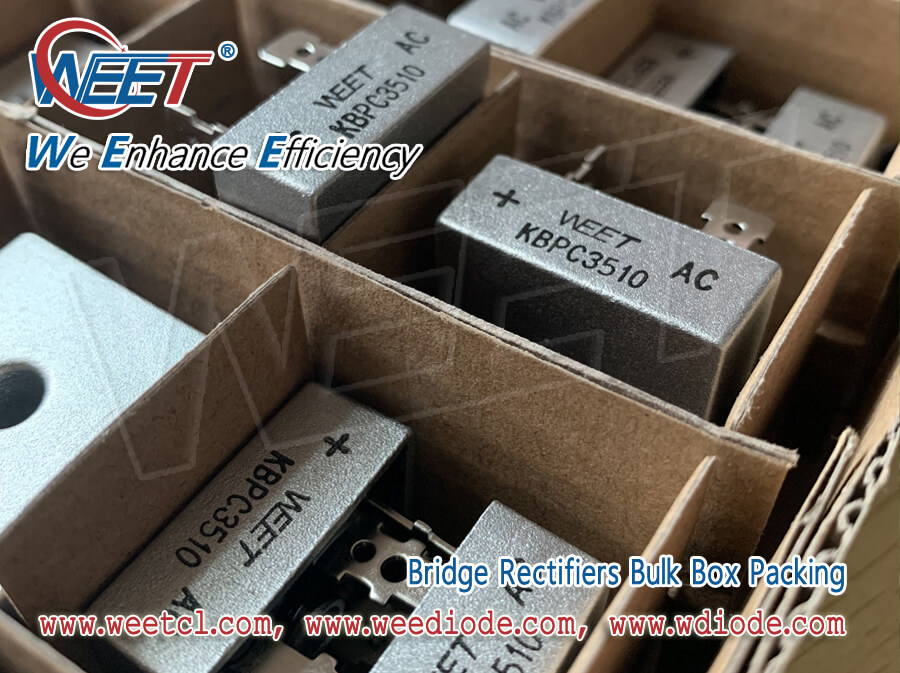 WEE Technology Company Limited
Manufacturer of Surface Mount (SMD) and Through Hole (DIP) Diodes & Rectifiers
Website: www.weetcl.com, www.weediode.com, www.smddip.com, www.wdiode.com
E-mail and Skype: info@weetcl.com, info@weediode.com
Twitter:https://twitter.com/WEETechnology
WordPress:https://weetcl.wordpress.com
LinkedIn: https://www.linkedin.com/company/weetcl
YouTube: http://www.youtube.com/c/WEETechnology