What is the difference between diode glass package and metal package?
The glass package is generally point contact type, with small working current but high working frequency,
such as the application of small signal detection circuit;
the metal package is generally face contact diode, with large current and low frequency,
which is used in high-power rectifier circuit.
WEET LL-34 ZMM1 THRU ZMM75 (ZMM1, ZMM2, ZMM3, ZMM4, ZMM5…ZMM75)
Silicon Epitaxial Planar Zener Diodes
WEET LL-34 BZV55C2V4 THRU BZV55C75 (BZV55C2V4,BZV55C2V7, BZV55C15,BZV55C27…BZV55C75)
Silicon Epitaxial Planar Zener Diodes
WEET glass package zener diodes with Good performance and superior price, we are able to compete with SEMTECH.
The appearance of the metal lead is regular, there is no bubble or gas in the glass, and the filler is even.

https://www.weetcl.com/Silicon_Planar_Zener_Diodes/SMB_1SMB2EZ11_THRU_1SMB2EZ200.html
https://www.weetcl.com/Silicon_Planar_Zener_Diodes/LL34_ZMM1_THRU_ZMM75.html
https://www.weetcl.com/Silicon_Planar_Zener_Diodes/SMA_1SMA4728A_THRU_1SMA4764A.html
https://www.weetcl.com/Silicon_Planar_Zener_Diodes/LL34_BZV55C2V4_THRU_BZV55C75.html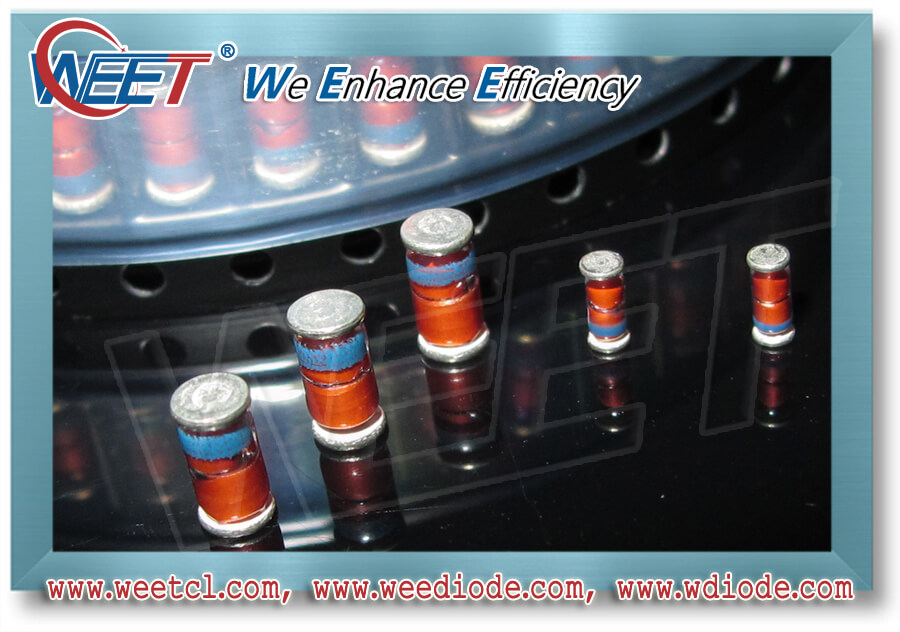 WEE Technology Company Limited
Manufacturer of Surface Mount (SMD) and Through Hole (DIP) Diodes & Rectifiers
Website: www.weetcl.com, www.weediode.com, www.smddip.com, www.wdiode.com
E-mail and Skype: info@weetcl.com, info@weediode.com
Twitter:https://twitter.com/WEETechnology
WordPress:https://weetcl.wordpress.com
LinkedIn: https://www.linkedin.com/company/weetcl
YouTube: http://www.youtube.com/c/WEETechnology